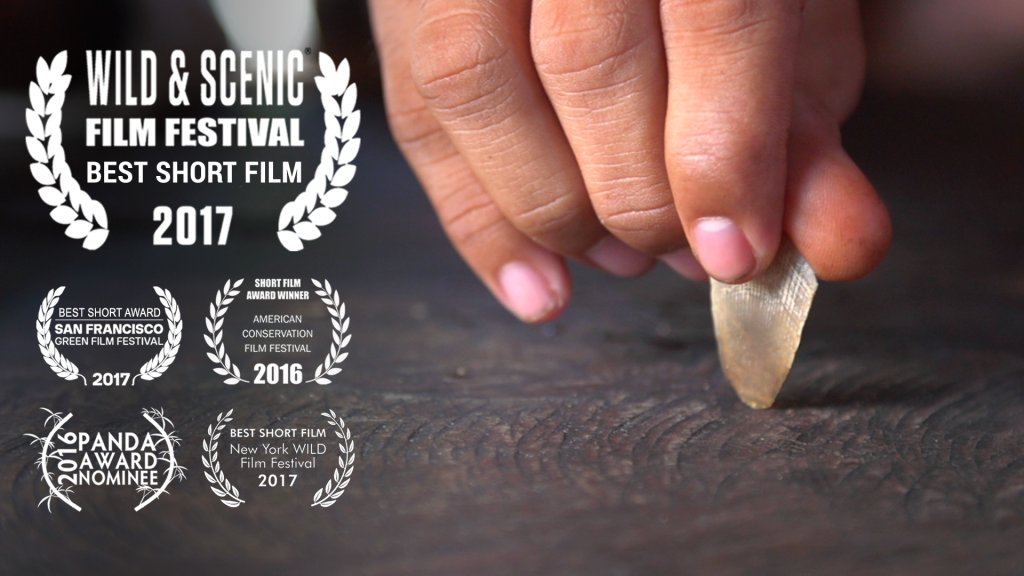 Coral and Oak Productions Named Winner of the San Francisco Green Film Festival's 2017 Best Short Award
Washington, DC— [April 7, 2017] –Coral and Oak Productions announces today that its film PANGOLIN has been named the Winner of the San Francisco Green Film Festival's 2017 Best Short Award. The Green Film Festival is a non-profit organization dedicated to screening compelling environmental films; connecting the public to filmmakers and expert, and sparking green ideas & actions.
PANGOLIN is an intimate glimpse into the journey of a single pangolin; from the moment it is taken from the wild to its final destination in China. Filmed on location across three countries with the help of reformed poachers and wildlife enforcement officers, the film acts as a surrogate for an estimated hundred thousand pangolins that are poached and smuggled annually throughout Southeast Asia and Africa. PANGOLIN seeks to inform a broad audience about pangolins and the illegal trade they are central to, in order to address the very real danger that pangolins might be extinct before much of the world ever knew they existed. Filmed with minimal commentary to be as immersive as possible, PANGOLIN offers audiences the opportunity experience the life, death and afterlife of the most illegally trafficked mammal on the planet.
"We're impressed with how you [Coral and Oak] tell this urgent story in a truly moving way from the perspective of the animal, as well as involving the former poachers," said Rachel Caplan, Founder & CEO of the San Francisco Green Film Festival. Coral and Oak Productions will be honored for their work on PANGOLIN at Green Film Fest 2017, April 20-26 at the historic Castro Theatre, where the film will be screened along with other award winners. A full list of The Green Film Festival's 2017 Award Winners can be found at www.greenfilmfest.org.
"We are humbled and honored to accept this award and participate in such an incredible festival. This is a critical time for pangolin conservation, and this recognition is a critical step towards making more people aware of this charismatic, but little-known creature." said Katie Schuler, Head of Production of Coral and Oak Productions.
About Coral and Oak
Coral & Oak is a unique production company dedicated to telling stories that educate and inspire audiences to engage with the creatures, people and world around them. Our films, like our namesake, strike the balance between delicate beauty and steadfast purpose required for truly transformative storytelling.
Find Coral & Oak Online:
Website: coralandoak.com
Facebook: https://www.facebook.com/CoralandOak/
Instagram: @coralandoak
Twitter: @CoralandOak